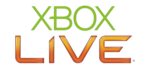 Microsoft announced on Monday that it will be launching its Xbox Live online gaming and content service in nine additional countries, including South Africa. The service was first launched in the USA in 2002 and was made available on the Xbox 360 in 2005. Like the iTunes Music Store, Xbox Live has eluded South Africans. Until now.
Making the announcement at the massive E3 gaming conference and expo currently underway in Los Angeles, Mirosoft said that the service is set to launch in Brazil, Chile, Colombia, Czech Republic, Greece,  Hungary, Poland, Russia and South Africa.
Said Marc Whitten, general manager of Xbox Live for Microsoft,"This expansion is another step toward our vision for Live – to deliver the entertainment you want, shared with the people you care about, wherever you are in the world."
The service will be available in the USA summer, which means it should come online in South Africa within the next three months, and definitely by the end of September.
Microsoft said that Xbox Live in South Africa will focus first on delivering core gaming and community features including matchmaking, friends list, achievements, Gamerscore, a tailored Games Marketplace and other features, with content like movies and music being excluded at launch, but on the cards for addition later on.
Yvette van Rooyen, product and marketing manager for Xbox 360 in South Africa added that, "Xbox fans in South Africa will now be able play the best games in the industry with 23 million other Xbox Live users across the world who have made this their online gaming destination of choice. "
Given the long wait for Xbox Live it is likely that most South African Xbox users will have already created international accounts by lying about their location and will be loathe to switch to a South African account because they will lose all their stored information in the service. This will keep numbers down, I predict, while making it look like regions such as the USA and UK have unrealistically high numbers, as is the case with, for example, the Apple iPad which claims 2 million sales in the USA in under 60 days while I'm willing to bet that half those sales ended up elsewhere in the world (heck, I bought two).
I have been an Xbox Live Gold subscriber for some time and have compared the service to Sony Playstation Network (PSN). In my opinion there is no competition really, Microsoft's service is streets ahead of Sony's – but the latter gets all the credit for betting on South Africa first.
Microsoft had a slew of announcements at E3 2010, including unveiling its Project Natal accessory which will go to market as Microsoft Kinect and a new version of the Xbox 360 called the 'Slim' that will retail in the USA for $299.