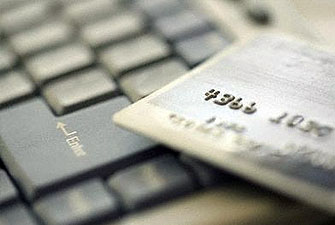 Online payment service PayPal launched in South Africa on Thursday with local partner First National Bank (FNB). South Africans can now receive funds via the service, whereas before their use was restricted to sending money.
On Wednesday I met with FNB's GM for complimentary online services Chris Savides who explained that PayPal would be a boon for local businesses who now had a cost effective way of receiving funds internationally. Savides was joined by PayPal representatives Sara Gorman and Oded Zehavi who were in South Africa for the launch.
PayPal in South Africa requires that users have an FNB bank account. The PayPal system has been embedded into FNB's online banking environment, whereas in other territories PayPal is bank agnostic.
FNB also charges a flat 1.5% transactional commission on top of PayPal's fees. The latter aligns to the fees charged for the service in other countries, but FNB's commission is unique and is simply being charged for providing the service.
Savides said that business users could negotiate reduced commission rates with FNB on a case-by-case basis.
Existing PayPal users in South Africa can link their accounts to FNB bank accounts too.
Gorman and Zehavi confirmed my suspicion that South Africa is the only country in the world where PayPal is so beholden to a financial institution – but it was suggested that meeting regulatory requirements in South Africa are part of what makes the territory so restrictive.
Savides said that FNB and PayPal had been in talks for about two years in preparing the solution – I suspect much of that time was spent negotiating the former's requirements.
He also made the point that the introduction of PayPal would make the use of online auction service eBay a reality for South Africans. eBay has largely become dependent on PayPal, which eBay owns, as a system for transferring funds between online buyers and sellers.
Funds transferred from a PayPal account will appear in the user's FNB account almost immediately and access is granted 24 hours a day, as is to be expected, with daily exchange rates fixed to accommodate for transactions that take place after trading hours.
PayPal transactions can only be conducted in US dollars at this time, but payments can be made into 35 foreign currencies.
A little known fact is that when PayPal originally launched internationally it was available in South Africa for both receiving and sending funds, but only for a brief time. I asked Gorman and Zehavi why it was subsequently stopped and they suggested that this all took place before they joined the company, but that it may have had to do with regulatory compliance in the local environment.
PayPal isn't the first service of its kind to enable payment to South African accounts, with services like UK-based Moneybookers being available to South Africans in the past, although PayPal is the only service of its kind that integrates with a South African bank account.
Savides added that compliance with the requirements of tthe Exchange Control Department of the South African Reserve Bank is key and that other services should be judged on that basis.
South Africans can also make use of PayPal's famous donations button that is a quick and easy way to receive donations via the internet and has become a de facto standard with charities online.
The PayPal irony is that the service originated from a company owned by South African expat Elon Musk when his company X.com merged with Confinity in 2000 and presented the service to eBay.
The group would not comment on how long FNB would maintain exclusivity of the service for, but I wouldn't expect it to be available to account holders at other banks anytime soon, if ever.