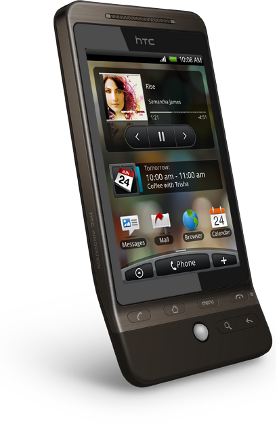 Distributor of HTC handsets in South Africa, Leaf International Communications has announced availability of the much-anticipated HTC Hero. The Android-powered 'Google phone' is the third of its kind from HTC, following the Dream and Magic models.
According to Leaf the phone will only be available to contract customers on the Vodacom network and via Altech Autopage Cellular, but it can be purchased at retail for an estimated price of R6700.
The Hero has all of the features one would expect from a modern smartphone including a 5 megapixel camera, 7 customisable home-screens, a 3.5mm audio jack, WiFi, Bluetooth and 3G HSPA.
The Android market is hotting up and it is expected that there will be over 20 devices running the operating system available before Christmas 09. The Hero is the most fully-featured Android phone to date.