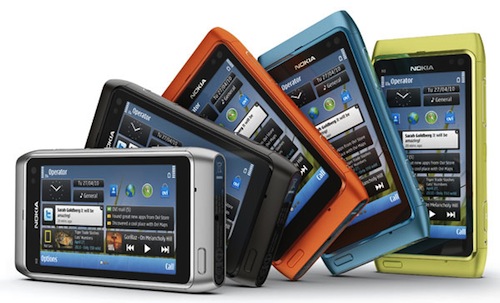 I've got a brand new Nokia N8 to give away and decided to do it when I hit 5555 followers on Twitter.
But I've changed my mind.
Instead, we're just going to give it to one of my Twitter followers this Thursday on (tech)5 on 5FM. So get your arse onto Twitter, follow me and then tune in to 5FM this Thursday between 14:05 and 14:45 to find out if you're the winner, wena.
The champ will be drawn randomly. No friends and family (sorry) and this is exclusively for people in South Africa, so we will have to redraw if we pull someone from anywhere else. Judges decision is final. And I'm the judge.
Right then…