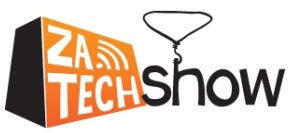 On Friday 19 February 2010 we celebrated the 100th episode of the ZA Tech Show with our first ever live broadcast. The show has been going since somewhere in early 2008 and we have consistently released an episode every week with the exception of a week or two over the festive season. Taking the show live was a big step, not just from a technology perspective, but also in making the switch from an audio-only podcast to a live video and audio netcast.
Sitting back and reflecting over the past two years makes me realise how lucky we are to have enjoyed the support that we have from our families, friends and fans. The show owes its survival to the support of a group of the most awesome people I've met – but more about them later.
Since we intend to broadcast every one of our shows live from now on we are committed to starting on time at our usual 4pm (UTC+2) slot every Friday. This is not an ideal time, but is the only point at which we can get most of our regular panel together. We are looking at other potential broadcast slots and might announce a scheduling change soon.
On the technical side we had to work on a shoestring budget as the podcast is yet to make any profit. We're planning to change that soon, and the intention was always to grow this slowly and make it scalable for when the economies of the local market align with our vision for broadcasting online in it.
That in mind, we chose to broadcast the audio-only version of the show using an Icecast server that runs out of the data centre of our bandwidth sponsors, Internet Solutions.
Icecast is an awesome piece of software and ideal for our needs, providing a standardised stream that is widely supported and enables us to cater for thousands of concurrent listeners while providing the audio on local (South African) bandwidth.
To get the audio from our "studio" to the Icecast server we use an excellent piece of software from Rogue Amoeba called Nicecast. I'm a big fan of Rogue Amoeba's software in general, and we use Audio Hijack Pro to do complex recordings of the show that require Skype calls to be supported.
Using Nicecast in conjunction with Audio Hijack Pro also has the advantage of us being able to stream and record audio on the same computer. And by now you would probably have realised that we run Macs end-to-end in our makeshift studio, although we will likely use a PC to drive our video setup in the future and we are experimenting with software solutions for live video mixing since we can't afford to get something like a Tricaster just yet.
The rest of our setup is standard stuff. We use Shure microphones and a simple 8-channel Behringer mixer. Our live video is streamed using Ustream and the built-in webcam on a Mabook Pro. This suffices given the limit on bandwidth that we face, both for our upstream and the average downstream of our viewers. The audio for the video stream is provided from our main mixer, allowing us to bring in Skype callers.
So video is on international bandwidth and audio on local, which we feel is a good enough solution for now.
The first broadcast went relatively well and raised some good ideas for how we could make it better in the future.
We also have some new office and studio space, thanks to the awesomeness of Don Packett and Richard Mulholland at Thunk! Perspective Lab, and we will be kitting this out over the next few weeks using clever tech to get around our tiny budget.
We made fun of that fact that we don't have a studio at the moment by packing heaps of boxes around an old coffee table that we broadcast from last Friday, pretending that we were at Brett's mom's house, in her storeroom. Apparently some of live viewers took us seriously on that.
The ZA Tech Show started as a group of technology journalists drinking beer and talking about technology on a Friday afternoon and we plan to keep it that way, preserving the camaraderie and raw, honest discussion that has made the show as popular as it is.
We believe that the future holds big things for the show and we look forward to sharing that with our listeners, and now viewers, live =)
Brett Haggard, Ben Kelly, Duncan McLeod and Jon Tullett are the crazy f*#kers that started this thing with me and it was great to have them all back on the show for episode 100. Since then Toby Shapshak has become a regular on the show and deserves a special mention.
Since starting the show we've also added Candice Jones, Samantha Perry and Aki Anastasiou to our list of occasional guests, along with Will Hahn who dials in from the USA every now and then and who has offered us amazing support.
Mark Shuttleworth, Stafford Masie, Mike Stopforth, Dwayne Bailey, Saul Kropman and other guests have appeared on the show over the last two years and added massive value for our listeners. And, away from the mic, we've been blown away by the awesomeness of the guys at Thunk! (mentioned above), Emerging Media Communications, Lenovo, Tribeca, Puruma, Text 100, Microsoft, Nokia and other companies that have come out in support of the podcast in various ways.
We also owe a serious debt of gratitude to the guys at Internet Solutions who have offered amazing support and who sponsor our local bandwidth. Jason Bronkhorst and Charl Malherbe at Infiltrate Media have also been legendary and designed both the ZA Tech Show and ZA Car Show logos.
I'd also like to thank our friends at the TWiT Network in Petaluma CA, especially Dane Golden and Leo Laporte who I consider mentors in the game of online broadcasting. Without knowing it they've provided inspiration and know-how for our show via their online knowledge-base and, more recently, they allowed us to broadcast over their wildly popular channel from the Mobile World Congress in Barcelona.
Finally, I must thank my business partner and friend Craig Rodney who glues this whole thing together from a business perspective.
It's been a wild ride and it ain't over yet. Here's to the next 100!