Kid got ideas? DigitalOpen.org wants them! 3 weeks to go...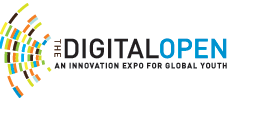 There are three weeks left to get entries in for The Digital Open, which is giving away more than $15000 worth of prizes to young innovators from around the world.
Prize categories range from software, hardware and science to innovations in support of community, the environment and gaming. There are only three weeks left, so submit your entry today if you haven't already.
From now until 15 August 2009 we'll accept text, photos, and videos documenting projects from young people around the world who want to contribute to the growing free and open technology community.
But the Digital Open is more than an online competition. By submitting a project, you'll become a valuable member of a community of creative young innovators working in the exciting world of free and open technology.
Collaboration is encouraged. In addition to a variety of prizes and achievements you can earn through community participation, the top project in each category will earn a fantastic prize pack and be featured on Boing Boing Video.
The Digital Open will lay the groundwork for a new generation of open innovators, setting ideas free for the benefit of people and the planet. I'm honoured to be a judge in this year's competition and hope we'll see some awesome entries coming from South Africa.
The future is yours to make. Get started at http://digitalopen.org