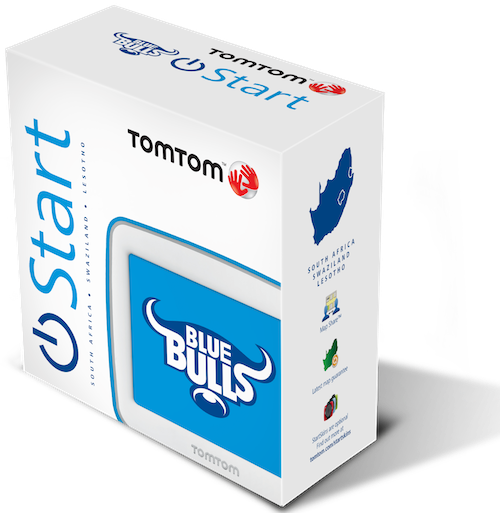 Fancy having Victor Matfield, captain of the Blue Bulls rugby team, direct you to business meetings?  How about shitting yourself when Pierre Spies tells you to take the next left? All this and more is now possible thanks to GPS manufacturer Tomtom who is making every blue-blooded Blou Bul supporter's dreams come true with the special edition Blue Bulls TomTom Start GPS.
The package comes with a Blue Bulls skin and matching pouch, Road to Victory DVD and Blue Bulls start up and shut down screens. It is also preloaded with player's voices for directions, including Victor Matfield, Pierre Spies, Morné Steyn and "The Twin" Akona Ndungane.
So if your blood is blue (and you know mine is), and you need a GPS, then look no further. Once the Bulls have won the Super 14 (come on, you know it's going to happen) you can piss off all your Lions and Stormers-supporting friends by giving them lifts and letting Victor shout at them all the way home.
The Blue Bulls Tomtom Start goes for R1800 and will be available from the end of March.