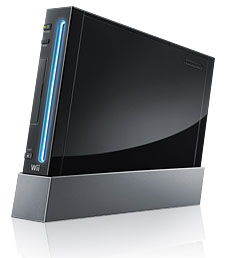 Nintendo's black Wii is on its way to South African shores, just in time for Christmas. Local distributor The Core Group says that stock is expected to be available from 20 November.
The limited edition black version of the insanely popular console will come in a bundle with a Wii Remote, Wii MotionPlus, Nunchuk and copies of  Wii Sports and Wii Sports Resort. All the hardware is black. Like my soul.
The recommended retail price for the bundle in SA is R2900 and the international price is expected to be around $289.
Core is also bringing in all of the black accessories for the Wii. You wouldn't want a black Wii with white remotes. That shit will get you beat up at school.